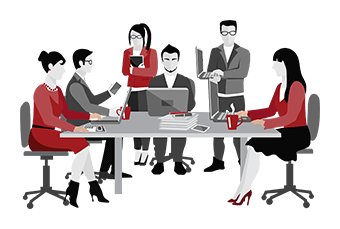 Summary
Customer Crunch was engaged by a state government agency in insurance products and healthcare provision with a new, consolidated service offering after the merger of several government departments. The client's future success hinged on understanding its current state and maximising its future data and analytics capability. Via a combination of our hands-on commercial consultancy expertise and our proprietary SPARCA™ qualitative review process, we conducted a deep dive discovery of current state capability and devised a strategic road map for the agency to develop a mature future state data and analytics model.
The Commercial Challenge
This public sector organisation knew that the future success of its new service model critically depended on the integrity and commercial potential of its data and analytics capability. To do this, it first needed to understand its current state – a complex undertaking, particularly given that their holistic data set comprised legacy information from several disparate government departments now merged into one.
Our Solution
Customer Crunch worked with the client to conduct a deep dive discovery of its current state capability in both data and technology. We worked to quantify existing information assets and devised a set of recommendations on how to develop the future state of data and analytics across the organisation.
On this program, we provided the following services: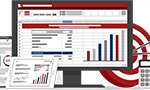 SPARCA™ assessment
A qualitative 'what is' review of the organisational data-flow from initial data capture through to insight led actions.

Operational deep dive
A rigorous review of processes and assets across four of the client's divisional areas, in which we consulted with over 50 individuals.

Capability review and assessment
A review of existing capability, resource utilization, and gap analysis on future state need.

Data and technology assessment
Deep dive discovery and assessment of data and technology to identify challenges with current and future state for the data and analytics capability.
Business Impact and Outcomes
Customer Crunch's solution included development of a three-year program plan for the client to evolve its data and analytics maturity model including:
Full current state review and gap analysis
Recommendations on technology requirements to lift capability in data and analytics
An evaluation of current data flow and information assets
Operational model, position descriptions and RACI
A data and analytics strategic development roadmap