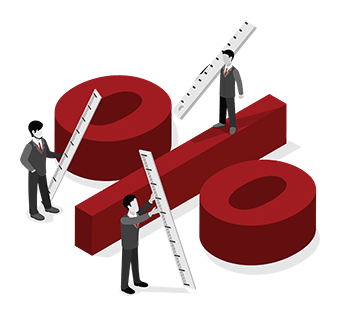 Summary
Customer Crunch partnered with an international banking group covering retail, business and insurance products that needed to improve customer engagement and attract new prospects as part of a new product launch. Our solution, using our A.I. automated solution, SPARCA™, identified gaps in its business processes that were restricting customer engagement. We then made recommendations on how the bank could transform its data and analytics capability and improve customer targeting.
The Commercial Challenge
Our client needed to improve existing customer engagement and levels of interaction, deepen customer relationships (grow multiple product holdings), attract new prospects and improve customer retention. The bank had also launched a new home and contents insurance product and wanted to maximise cross-selling the product into its existing client base.
Specifically, it needed to:
Our Solution
We followed Customer Crunch's proprietary framework to conduct a discovery exercise with the client to uncover the current state of its customer base, data and analytics capability and its commercial intent. Our automated SPARCA™ rapidly accelerated this discovery process, enabling us to quickly design and offer recommendations aligned to the client's current level of commercial maturity.
On this program, we provided the following services: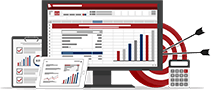 SPARCA™ assessment
A qualitative 'what is' review of the organisational data-flow from initial data capture through to insight led actions. The proprietary algorithm generated insights and recommendations to improve the organisation's analytical maturity across data management, analytical capability and information usage.

Customer journey mapping
Interviewing business stakeholders to map the customer journey and ecosystem across the acquisition funnel.

Insight gathering
nterviewing multiple stakeholders to gather insights and highlight weaknesses in the customer acquisition process.

Gaps and opportunities
Based on the above three steps, we identified gaps and opportunities in data capturing, data processing, analytics assets and consumption of insights.

Recommendation
Providing recommendations to improve capabilities in data partnering, building foundational analytical assets and refining communications, with the goal of improving customer acquisition and cross-sell.

Program roadmap
Providing a monthly project road map based on the recommendations and business constraints.
Business Impact and Outcomes
Our analysis and advice helped the client understand the gaps and opportunities in its business process that were restricting the growth of its customer base. The AI automated SPARCA™ solution helped clarify its data and analytics maturity and the steps required to uplift overall analytical capability. We provided projections on customer acquisition lift and the cost of each initiative with a forecast ROI for the financial year. The client actioned all our recommendations, either internally or with Customer Crunch's support.