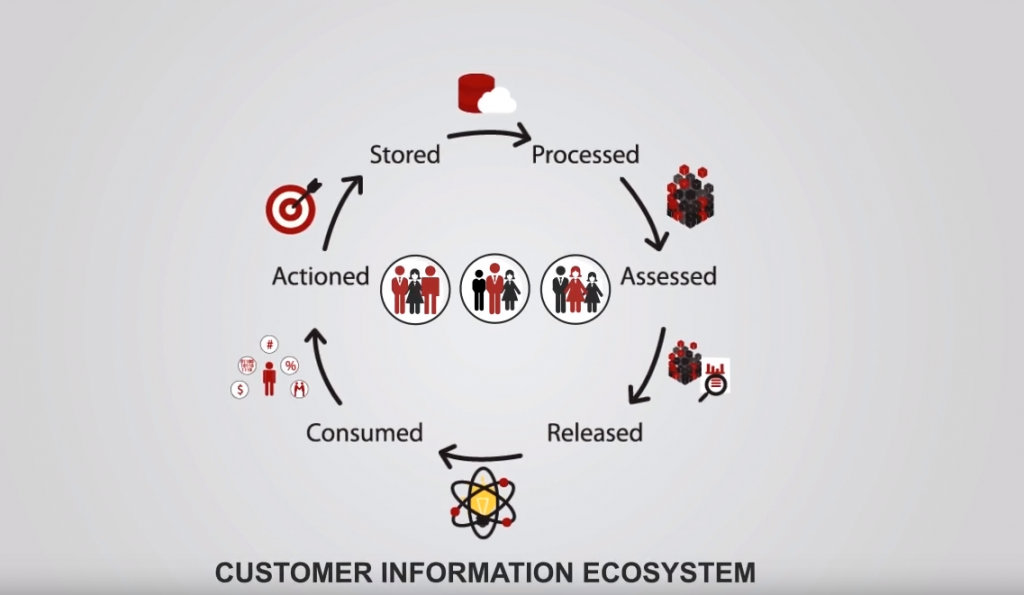 So What is SPARCA?
SPARCA™ Rapid has been designed to navigate the key elements of your customer information ecosystem.
It is designed to create a common customer language by gaining input from your key leaders and specialists.
Capturing their select knowledge on the 29 key drivers of customer capability. To assess the efficiency of each of these drivers across the different divisions of your business.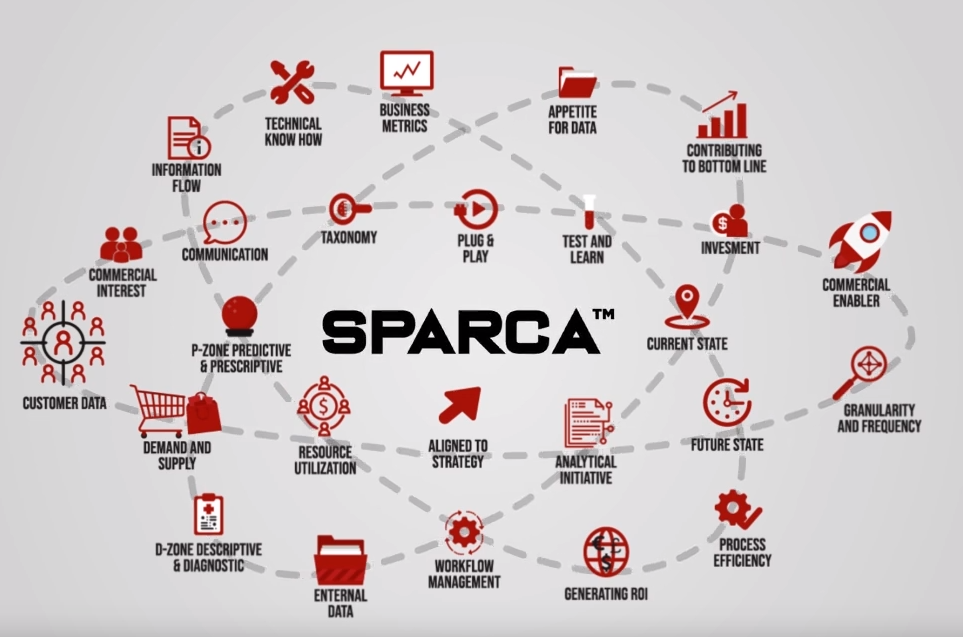 How does it work?
SPARCA breaks down the Customer Information Ecosystem into three key disciplines:
Data Management: To identify how your customer data potential is maintained.
Analytical Capability: To determine your maturity in assessing and developing Customer insights
Information Usage: To see how customer insights is used to make both strategic and tactical communication decisions
To start the process, a project sponsor selects a set of specialists or leaders in each of these 3 key areas.  Each individual is allocated a unique set of questions and tailored response options.  Their answers are consolidated and assessed to gain a group view on your businesses current, changing and future prospects.
Providing our AI solution, the necessary data to devise a detailed report, across all your key customer dimensions. Enabling a Customer Crunch specialists to devise a set of recommendations. Uniquely designed for your business.
All combined, the SPARCA solution has been carefully crafted to help you get a handle on the key dimensions that impact customer capability.
SPARCA™ Results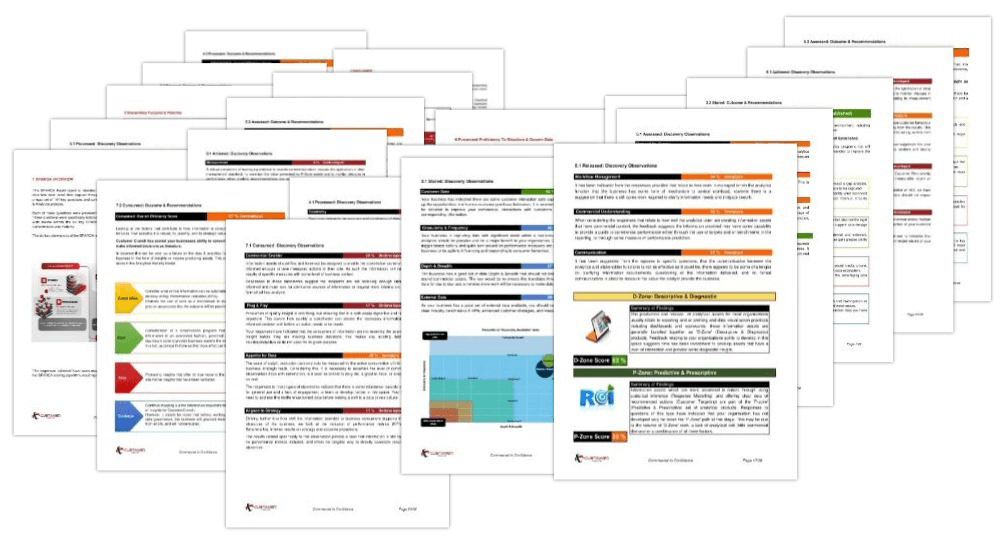 The primary output of the SPARCA Rapid solution is the Strategic Audit report. This is a detailed explanation of the 6 key areas of your Customer Information Ecosystem. Covering the following insights:
Background of key dimension, covering current, future and changing state
Results for each discovery observation
Overall percentage score and result
A set of recommendations
Discovery Observations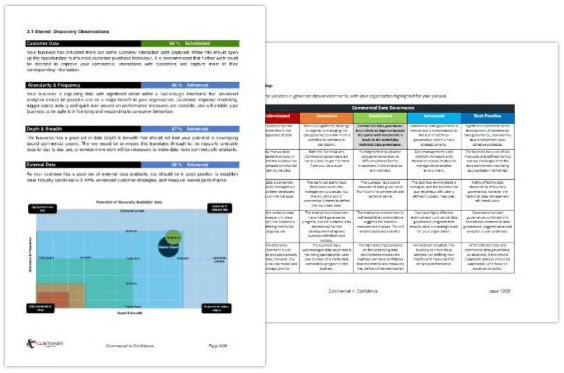 As part of the solution you will be provided a score (Undeveloped, Immature, Established, Advanced or Commercially Sound), for each of the 29 key capability drivers. This will be combined with additional material as follows:
Clear explanation on what your result means for each of the 29 key drivers
In most cases some level of graphical representation where appropriate
Overall results and benchmarks
Separated score for key aspects of the solution
Recommendation set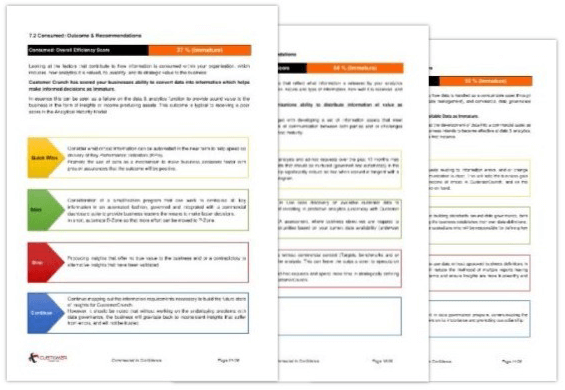 There is little point acquiring all this information if we don't offer our expert opinion as to what are the next steps you can take to improve on your results!
This part of the output offers some exciting outcomes:
Overall result for the consolidation of each dimensional group
Quick wins which you can consider now with little investment
Recommendations in a start, stop and continue structure as deemed appropriate
Professional support
There is so much detail to the result, we aren't going to leave you to discover it all yourself.
Part of the SPARCA Rapid results provides you with ongoing calls and email support, so that you can digest the outcome at your own time and pace.
Perhaps have a go at the SPARCA lite solution to gain a view on the 6 key areas to consider as part of Customer Information Ecosystem as a first step.
Ready to go?
Commence your SPARCA Rapid program today!